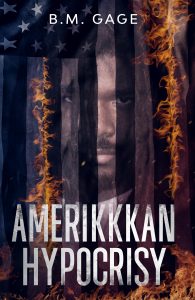 ***
"So, tell me. What's so different about me that doesn't bring you fear?"
Jake was silent.
"Take off this shirt, you may find tattoos underneath," Andrew started and rolled up his sleeves, revealing numerous tattoos.
The jurors murmured as Andrew gave his monologue.
"I wake up in the morning, you'll see I'm looking 'scruffy', as you put it. Riding around, I may have my music louder than the average individual. Yeah, when I'm at a cookout with my peers, you may hear explicit language and loud conversation, but that's just who we are. But just because we're black and we may show our satisfaction differently than others, one thing you can't take away from us is our education and professionalism. My blackness is part of me and defines me. And not only me, it defines every African-American in this courtroom, everyone in the world, Christian Tate, Jr., as well as Marcus Farris. F-Y-I, he's running on a 4.8 scholarship to Florida's prestigious school of law," Andrew spoke. "That is, considering the gunshot you administered doesn't take it all away from him," Andrew's voice cracked and he returned to the desk. "No further questions, Your Honor," he spoke after clearing his voice.
*Content in this preview is subject to change upon release of the project.